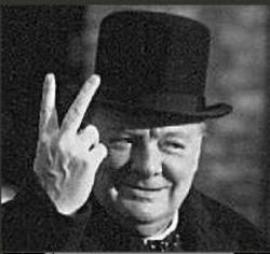 How do you define what it is to be British? It's impossible, given we are an amalgam of nations, peoples, incomers old and new, borrowers and innovators. Britishness is a moving target. To get an impression of what it is to be British we can though look at things that are important to us, that we think of as ours. Which is what we are trying to do in this section.
Clearly eating and drinking are a major part of our make-up: roast beef; artery-clogging breakfasts; gin-and-tonic. This gustatory drive includes the events we love, be they stag nights, Hogmanay, Burns Suppers, the Glorious Twelfth, strawberries at Wimbledon, summer festivals; all ways to have a good time. Britishness is an evolving thing: once fish and chips were new, showing how in John Gielgud's words we "steal from the best," pairing Jewish fried fish with Huguenot fried potatoes; curry likewise.
But we are more than our stomachs. Our values are seen in national myths like Robin Hood and King Arthur, and icons like the village Bobby: justice, loyalty, standing up for what is right.
And our environment cannot but inform our world-view: on the grander scale historic castles as much as village greens and the sea around us; our obsession with the weather and our optimism that next Bank Holiday will be sunny. Far smaller things count too: the mini and the mini-skirt; red phone boxes; tweed.
Britishness is rich, mixed, odd, diverse, developing, and socially divided. We are a people to whom the idea of 'racial purity' is laughable and homogeneity plain bloody silly. But in the end, strangely, we are still a people.
More British Institutions