Natural Britain | Show All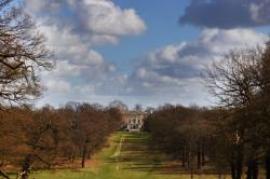 Stretching more than 750 miles from subarctic Shetland to the very temperate Channel Islands, Britain offers a fantastic diversity of habitats and wildlife. On paper ours can seem like crowded isles, holding more than 60 million people, but our propensity for gathering in towns and cities leaves some vast spaces with little or no population to disturb the flora and fauna.
Just a run through of some of the habitats within relatively easy reach of most in Britain starts to build a picture of what is on offer: the Norfolk Broads; Lincolnshire Fens; the moors in Yorkshire and Lancashire in the North and Devon and Cornwall in the South; the rolling downland of Sussex and Hampshire; the Scottish Highlands, where in the space of a few miles there can be loch, mountain and seashore; Cumbria's Lakeland; the Welsh mountains. Add to those the Somerset Levels; the remaining heathland of Dorset; the sandstone Weald of Kent and Sussex and the list is still far from exhaustive.
Each habitat has its wildflowers and its creatures. We are famous for our birding, but equally fascinating are the lizards, the small mammals and the insects. Happily we now seem to have stepped back from many of the farming practises that devastated wildlife last century; and we are even actively reintroducing species like the sand lizard in mid-Wales, the Red Kite in Tyneside; and the beaver in Scotland.
And we cannot forget the seas that surround us. Watching killer whales off Scotland's northerly outposts is an awe-inspiring experience; as is catching a barracuda or spotting a sunfish off the shores of Southern England - very rare events still but as the world warms... Wildernesses like St Kilda offer the chance to see seabird colonies and seals in the raw; but closer to home reserves like Blakeney, St Abbs and Spurn Head are equally fascinating. And just strolling along almost any beach you may spot dramas like mackerel driving sprats ashore.
Our love for the countryside sees more than a million of us in the RSPB, and four times that number in Britain's National Trusts. But you don't need to belong to any organisation or pay any fees to enjoy Natural Britain. You just need to get out there and use your senses.
Click below to list Natural Britain by county:
click for
strange British folk customs