Hostels in Cambridge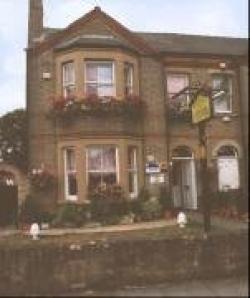 Acorn Guest House
154 Chesterton Road
Cambridge
Cambridgeshire
CB4 1DA | View map
Website
Write a review
update this listing
Ideally situated near the river Cam, city centre and colleges, this attractive yellow brick house has been carefully extended and renovated by Andrew and Helen to provide comfortable accommodation and a homely atmosphere.
Please note: We do not accept bookings for one night over the weekend from April to October.
Good things about our Guesthouse:
*Limited off-street parking
*Excellent bus and taxi service
*Extensive tourist information available on arrival
*Received many accolades for its quality and level of hospitality
Acorn Guest House is a family-run business and so we have the advantage of being able to offer a very personal service. We enjoy talking to our guests about their interests and helping to make their stay in Cambridge a time to remember.
More Hostels nearby
YHA Cambridge (1.38 miles)

Parkview Guesthouse (1.93 miles)

Abbey Guest House (2.11 miles)

Harlow International Hostel (29.72 miles)

Stockwood Hotel (32.39 miles)


This page viewed on 2,452 occasions since 28th May 2008
Brit Quote:
Love in all eight tones and all five semitones of the word's full octave. - Stephen Fry
More Quotes
On this day:
Battle of Poitiers - 1356, Great Plague of London at its Height - 1665, 'Lord Haw-Haw' sentenced to death - 1945, First Traffic Wardens in London - 1960, First Glastonbury - 1970, First Episode of Fawlty Towers - 1975, Murder of Carl Bridgewater - 1978, Southall Train Crash - 1997
More dates from British history