Self-Catering in Cheltenham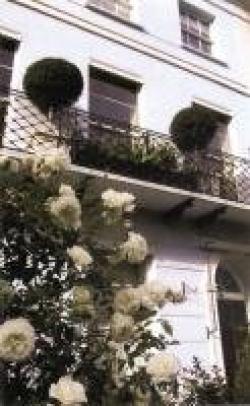 Cheltenham Apartments
16 Montpellier Spa Road
Cheltenham
Gloucestershire
GL50 1UL | View map
Write a review | read reviews
update this listing
Book Now
Each luxury self-catering apartment is an elegant, stylish and independent space within 3 Regency town houses in the fashionable Montpellier area.
Each town-centre apartment is spacious, homely and beautifully furnished, and has free Wi-Fi internet and a fully equipped kitchen. Other facilities include free utilities, satellite TV, a DVD player and Molton Brown toiletries.
The apartments provide an independent and affordable alternative to staying in a hotel. The houses are on quiet streets and are 2 minutes' walk from The Promenade, Cheltenham's main shopping avenue.
This page viewed on 4,071 occasions since 21st September 2007
Brit Quote:
All sins tend to be addictive, and the terminal point of addiction is damnation. - W H Auden
More Quotes
On this day:
The Battle of Basing - 0871, 1st British Colonists reach New Zealand - 1840, Spanish Steamer Sinks SS Northfleet - 1873, Battle of Isandlwana - 1879, Queen Victoria dies - 1901, Ramsay MacDonald becomes Britain's 1st Labour PM - 1924, BBC Broadcasts 1st live Football Commentary - 1927, Public Sector Strike Begins - 1979, Space Invaders Hit UK - 1979
More dates from British history