Attraction in Chiswick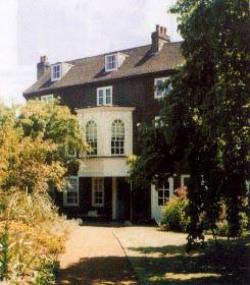 Hogarth's House
Hogarth Lane
Great West Road
Chiswick
London
W4 2QN | View map
Click for phone
Write a review
update this listing
Hogarth's House closed to visitors on Sunday 28th September 2008 for repairs to the fabric and interior of the building. The project is supported by a grant of £276,000 from the Heritage Lottery Fund, with the balance coming from the London Borough of Hounslow. Unfortunately as the result of a fire on 14 August 2009, Hogarth's House will not be re-opening in autumn 2009 as intended. The House,s staircase and one room have been damaged by the fire and works are now needed throughout the Grade I Listed building. The scale of this work means that the House is unlikely to reopen until late in 2010.

. Just 50 yards from the busy Hogarth roundabout lies this charming early 18th century house which was once the country home of William Hogarth, the famous painter and engraver. It is now a gallery where most of his well known engravings are on display. These include: 'Harlot's Progress', 'Rake's Progress', 'Marriage à la Mode', and also 'Gin Lane' and 'Beer Street', both of which can be bought at the house, together with books and postcards of Hogarth's works. The house was restored with funds from many sources for the Hogarth Tercentenary in 1997.

In nearby Chiswick Mall are houses of a similar period, and in the graveyard around St. Nicholas' Church, is Hogarth's tomb. World-famous Chiswick House is only 10 minutes walk away.


Details
Tourist Info Number: 0871 716 2140
Months Open: Afternoons only: Feb - DecClosed Mondays (except Bank Holidays)
Groups/Parties Welcome: Yes - by arrangement
Car Parking: Yes - named parking in the Axis Business Centre
Admission Price: Free

More Attractions nearby
Chiswick House (0.32 miles)

Dukes Meadows (0.49 miles)

Fuller's Griffin Brewery Tours (0.56 miles)

National Archives Museum (0.93 miles)

London Museum of Water and Steam (1.18 miles)


This page viewed on 42,374 occasions since Oct 16th 2005