Attraction in Greenhead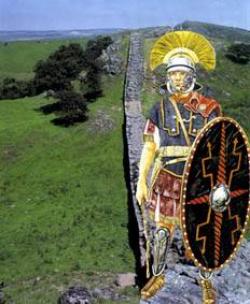 Roman Army Museum
Carvoran
Greenhead
Northumberland
CA8 7JB | View map
email
http://www.vindolanda.com
Click for phone
Write a review
update this listing
Lying in magnificent countryside next to a sweeping section of Hadrian's Wall, at Walltown Crags, the Roman Army Museum brings Roman frontier history to life in a spacious setting. The Roman soldier, his pay, training, armour, weapons, living quarters and off duty activities are explained in an informative and entertaining way.

The Roman past reaches out to you through reconstructions, life sized figures, superb scale models, audio commentaries, films and displays of Roman objects. Can Centurion Petronius persuade you to join the Roman army? Watch the recruiting film, fill in your join up sheet (free for families) and you could become an honorary Roman soldier.

Soar with the eagle over Hadrian's Wall through the Eagle's Eye Film. A virtual aerial guided tour of a section of Hadrian's Wall, with a virtually reconstructed return flight - duration 18 mins.
Vindolanda.
Details
Tourist Info Number: +44 (0)1434 605 225
Months Open: Mid February - Mid November
Discount for Groups: Yes
Contact Name for Groups: Mrs Patricia Birley
Admission Price: Adults: £4.20
OAPs/Students: £3.70
Children: £2.50
Family (2+2): £11.50
Catering: Museum coffee shop seats 40

More Attractions nearby
Lanercost Priory (1.90 miles)

Birdoswald Roman Fort (2.81 miles)

Banks East Turret - Hadrian's Wall (4.94 miles)

National Park Centre Once Brewed (5.48 miles)

Winshields Roman Wall and Milecastle Hadrian's Wall (6.66 miles)


This page viewed on 14,752 occasions since Oct 16th 2005
Brit Quote:
A woman, especially, if she have the misfortune of knowing anything, should conceal it as well as she can - Jane Austen
More Quotes
On this day:
1st Wimbledon tennis tournament - 1877, HMS Vanguard Lost with 843 Men - 1917, Engagement of Queen Elizabeth - 1947, Supercell Storm over Wokingham - 1959, Lightning strikes York Minster - 1984, First Episode of The Office - 2001
More dates from British history