Self-Catering in West Kensington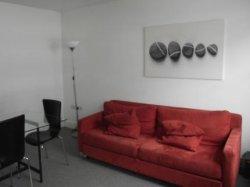 Access Kensington Olympia
Richmond Court
North End Road
West Kensington
London
W14 8SB | View map
Website
Write a review
update this listing
Book Now
Our Richmond Court based studios and apartments are within close proximity to the major cultural and commercial areas of the city, besides they are strategically located in front of the largest exhibition and conference centre of the city, Olympia, making it an ideal choice for business and leisure travellers.
All apartments are fully furnished with a kitchen and bathroom for your personal needs. Complete with washing machine, full cooking facilities, fridge/freezer, microwave and comfortable lounge area with colour TV and dining area. Enjoy your visit to London in a home away from home.
Other facilities include iron and ironing board, all crockery and cutlery, and incoming telephone access (calling cards may be used for outbound calls). A 24-hour maintenance service is also included. Linen is provided free of charge. Free maid service is also available for all bookings over 1 week.
To check into these apartments, you will need to go to our central check in point at the Umi Hotel in Bayswater, where you can pay for your booking and we will arrange your free transfer to the apartments in Richmond Court. Please note – we cannot issue VAT receipts for your stay.
This page viewed on 1,554 occasions since 21st June 2011